SmallTextured Copper Bracelet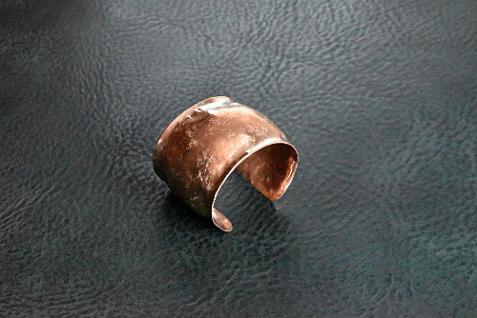 Small domed and textured copper bracelet
Length: 5 1/2" - 15.2cm
Width: 1 3/4" - 4cm
This is a small bracelet and will only fit someone with a small wrist, it could be a cute accessory addition to a child's outfit.
This domed cuff is perfect to go out with or if your looking for a bracelet with copper properties, this is it.
Large Triangle Wire Bracelet
Heavy two triangle wire bracelet
Length: 7"-17.7cm
Width: 1/2"- 1.3cm
Two heavy triangle wires makes this bracelet a simple and clean, yet very bold ornament on your wrist.